Where To Live In The South Bay
Where To Live In The South Bay
Download my Selling a Home Checklist here: https://bit.ly/SellingAHomeChecklist
Download my Home Buyers Guide here: https://bit.ly/DarylsHomeBuyerGuide
The South Santa Monica Bay is a wonderful place to live. Away from the noise of LA, it's a laid back beach community of several cities. So where to live in the South Bay then?
I'm only focusing on the 3 beach cites in the South Bay. Redondo Beach, Hermosa Beach and Manhattan Beach. All known for their laid back lifestyle, top schools, nearly perfect weather year round, amazing restaurants and great surfing.
The average temperature is 72 degrees. Because of all of this, real estate is expensive here.
Redondo Beach is the largest of the beach cities and has a population around 68,000. It's 6.2 square miles with 1.5 miles of beach front.
The Riviera Village…is in South Redondo Beach. It's a small downtown area of great restaurants, bars, boutique shops and small businesses as well as Vons.
South Redondo has the beach, the pier, the harbor, ocean views the high school and is the furthest from any freeways. Commuting takes a bit longer because of this, but it also is a reason to live there.
North Redondo wraps around the back side of both Hermosa Beach and Manhattan Beach which makes it the closest to any freeway thus making commuting from North Redondo much easier than South. If you have to use the freeway. Also North Redondo is closest to all of the employment centers. Like Northrop Grumman and all the aerospace plus the tech employers as well.
The South Bay Galleria mall is in the top corner of North Redondo and Artesia Blvd commercial corridor connects to the 405 freeway all the way to the Pacific Coast Highway at Hermosa Beach. There's also the Redondo Beach Performing Arts Center as well.
While North Redondo Beach doesn't offer any ocean views, real estate values are a bit less there and therefore make North Redondo Beach more affordable to live there. Lot sizes are generally smaller in North Redondo as well. North and South Redondo Beach are divided by 190th St.
The Hollywood Riviera is at the South end of the South Bay & is sandwiched in between South Redondo Beach and Palos Verdes Estates on the peninsula. Homes in the Hollywood Riviera have a Redondo Beach postal address yet is in the City of Torrance. Thus, Redondo Beach address, Torrance services and schools. Because of this, ocean view real estate is some of the least expensive in the South Bay.
Hermosa Beach is the smallest of the beach cities with a population around 19,000. It's only 1.43 square miles and has almost 2 miles of beach front. A quaint downtown area with a lot of amazing restaurants, bars, boutique shops and small businesses. This is Pier Plaza at the end of Pier Avenue… Hmmm what does that lead to?
East and West Hermosa Beach are divided by Pacific Coast Highway.
The North End of Hermosa has a few restaurants & bars.
Manhattan Beach has a population around 35,000. It's 3.9 square miles with 2 .1 miles of beach front.
On the Strand in Manhattan Beach, the bike path is split from the walking path on the Strand. There's a bit more room to breathe if you either walking or riding.
East and West Manhattan Beach are divided by Pacific Coast Highway aka Sepulveda. Manhattan Beach has the iconic pier you've seen in many photos and videos.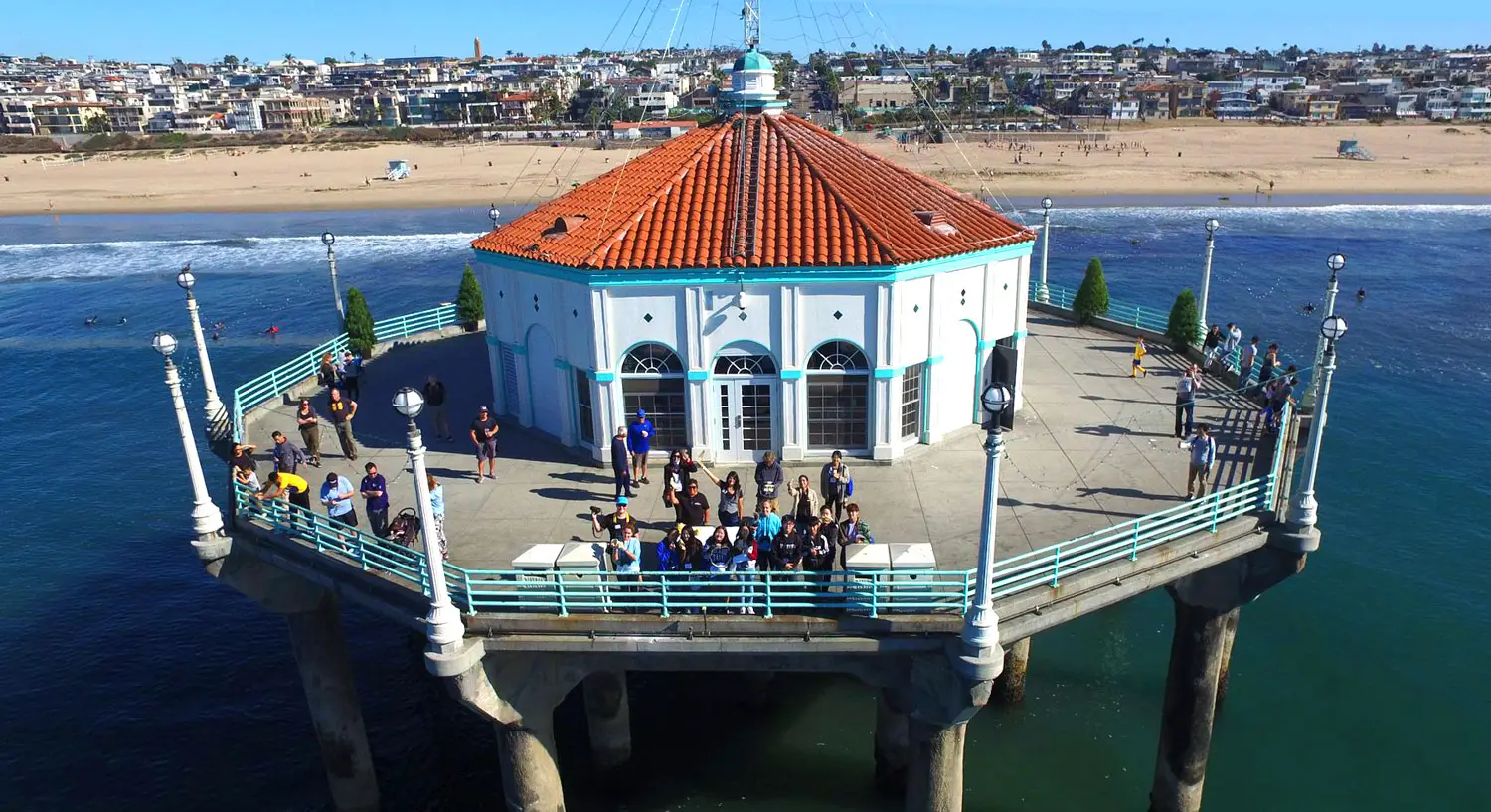 The Roundhouse Aquarium is located on the end of the pier and was recently remodeled. If you haven't been in, stop by, it's really cool.
Downtown Manhattan Beach has world class restaurants, bars, boutique shops and small businesses. Real estate values in Manhattan Beach are the highest in the beach cities.
Soooo… where to live in the South Bay?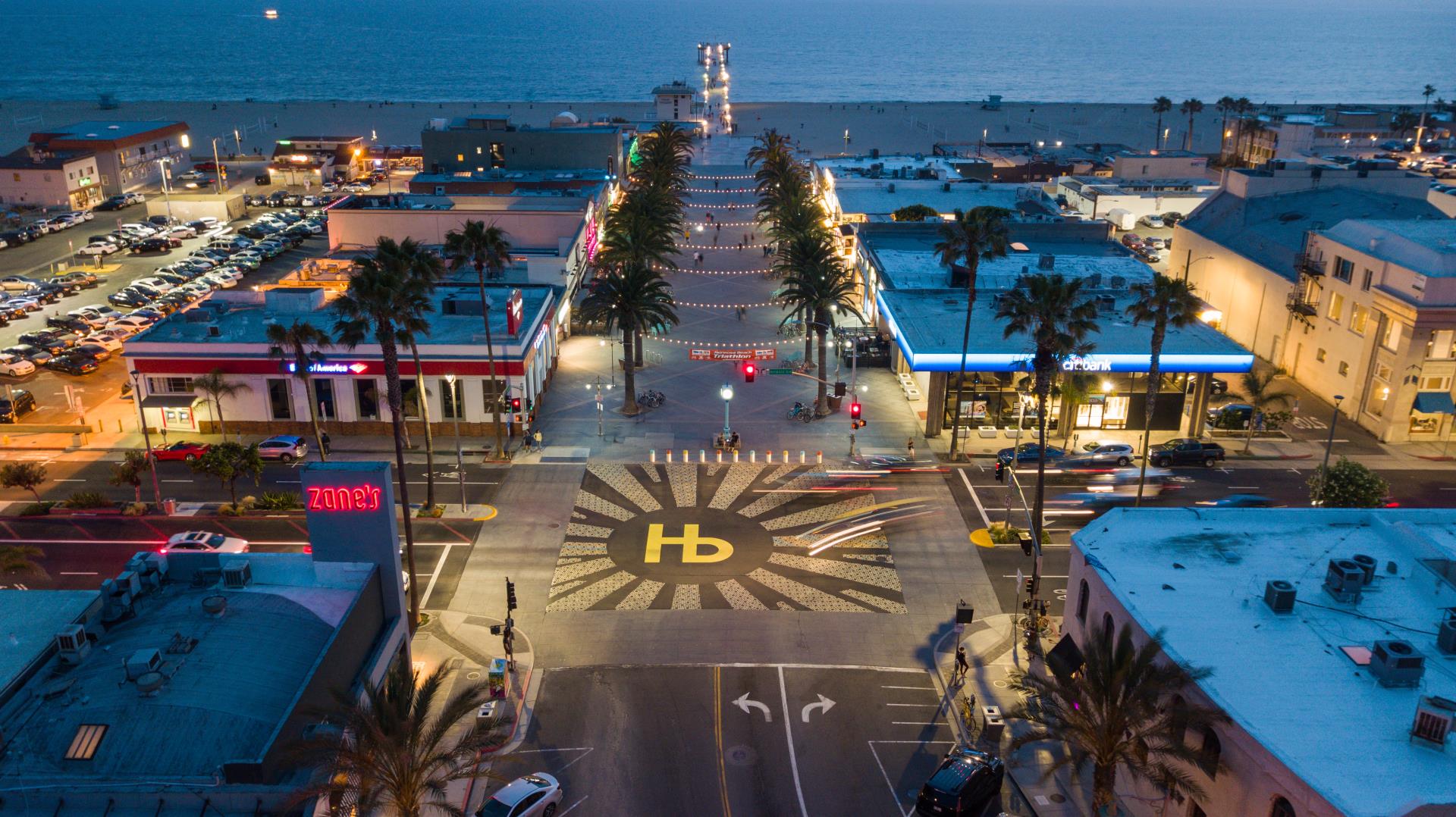 Every city and even every neighborhood has it's own flavor and feel and there's too many of them to go into detail on. Some people want to be close to schools while others want to be near the beach and still others want to be close to the freeways.
BTW… every beach city has at least one Trader Joes!
If you'd like to know more information about living in the South Bay and buying a house here, click the link below for my personal Home Buyers Guide. It's got tons of information on when and how and what to do.
Go to www.MeetDaryl.com and book a 20 minute Virtual Strategy session with me.
It's fun and squeaky clean!
Wherever it is you want to be… there's lots of options.
There's nothing like living in the South Bay.
Virtually Yours… Daryl Palmer
Real Real Estatetist
310-502-4240
instagram: https://www.instagram.com/itsabeachything/
facebook: https://www.facebook.com/dpbeachhomes/
Book a 20 minute Strategy Session with me here: http://meetdaryl.com/
Buy my Amazon #1 Best Selling Book: Dwelling Selling – How The Internet Made Selling A House In The South Bay Easy…& Other Funny Stories https://www.amazon.com/author/daryl
Also Please Subscribe to my Channel & click the Bell for live updates in 2 clicks: https://www.youtube.com/channel/UCoaHVMdIyaVRGZLzzsQA6JQ/%C2%A0?